Hi there, and welcome to this monthly UHK status update!
We've been churning out as many modules as we could In July and received more feedback than ever, including Yukio Miyamoto's who happens to be an outstanding illustrator. In his true style, Yukio wasn't afraid to put his skills to good use, resulting in some spectacular photos.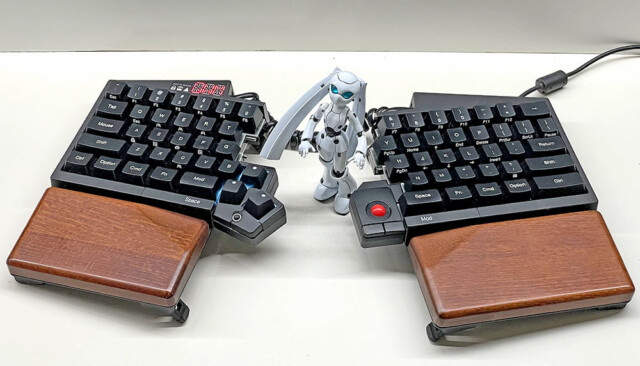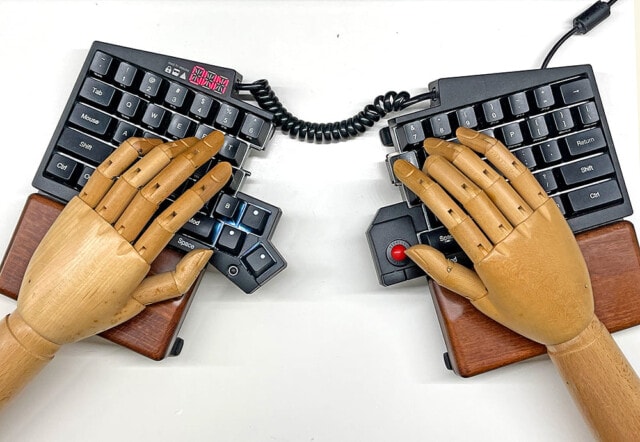 I've recently noticed that our batch allocation algorithm was buggy, and it didn't respect our first-come, first-served principle. If it did, we would have already shipped every Crowd Supply order. I've just fixed our algorithm, and the last Crowd Supply order is expected to leave our facility next Wednesday. Chances are good Crowd Supply will deliver every pending order in August.
We expect to ship non-Crowd Supply module orders in August, too, except for the modules of UHK 60 v2 customers who haven't ordered a UHK 60 v1. We'll deliver such modules together with UHK 60 v2 keyboards, as the modules are not helpful without a keyboard.
As for the UHK 60 v2, we received the first production sample of its injection-molded cases just a couple of days earlier.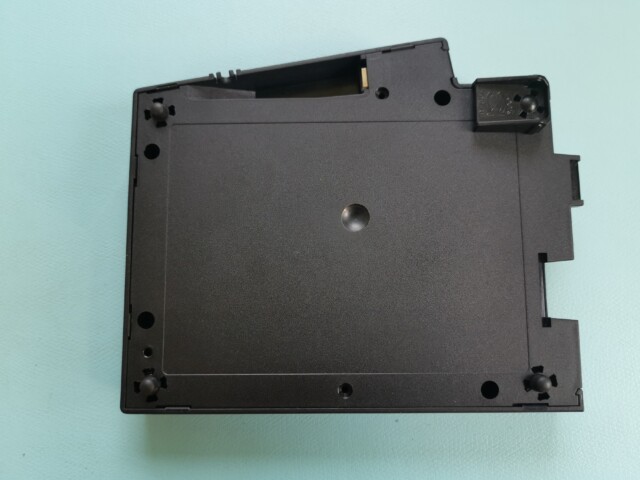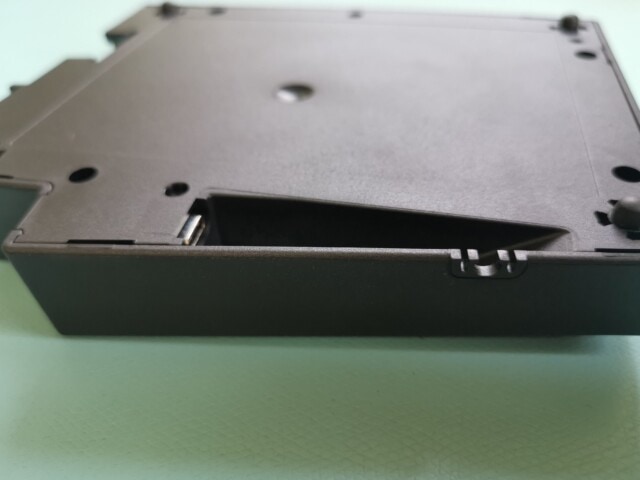 The cases are the only missing parts to launch UHK 60 v2 production, so this is a major step forward, but they contain some minor defects, and the tooling must be fixed accordingly. We'll receive subsequent case samples in a week or two, and afterward, the mold may have to be further tweaked depending on the results. We're pushing hard to launch UHK 60 v2 production in August.
From that point forward, we'll continuously ship UHK 60 v2 pre-orders on a first-come, first-served basis as quickly as we can. We should be able to ship the majority of UHK 60 v2 preorders in 2021, but some will probably slip to early 2022 despite our best effort. We can't provide a more precise production schedule yet, but we'll keep you updated monthly as usual.
Your tweets
We're delighted to see your posts on the modules and the UHK in general. Please keep spreading the word; we greatly appreciate it.
@UltHackKeyboard Trackpoint and Key Cluster modules just arrived. Plugged them in and they just work! As a longtime ThinkPad user, it is SO great to once again have a trackpoint! Placement feels "natural" and the "thumball" feels good for scrolling. Awesome work! Worth the wait!

— Broadcast Tool & Die (@BroadcastTool) July 28, 2021
Recently got the key cluster and trackball add ons for my @UltHackKeyboard v1 so I'm trying to switch to it full time on the work PC. pic.twitter.com/O7zlGjJHTE

— Brad #BlackLivesMatter (@bradwilson) July 21, 2021
I am using @UltHackKeyboard for one year. The best keyboard I ever used. My hands no longer hurt, and the software is quite powerful.

— justsitandgrin (@justsitandgrin) July 15, 2021
I do love me some @system76 but when it comes to keyboards i will have to stick with the @UltHackKeyboard now that the modules are finally here! pic.twitter.com/Ci84MzYbvp

— U-F-O (@u__f__0) July 12, 2021
We'll be keeping you updated on all things UHK and plan to publish the following update at the end of August.