Hi there, and welcome to this monthly UHK status update!
Module production is in full swing. When we started up, we could only assemble several hundreds of modules per month, and now, it's in the thousands. We expect to ship every module order in June, excluding customers without a UHK.
It took me a lot of time to sync Crowd Supply orders with our database and tweak our backend system for order fulfillment via Crowd Supply. But now that our systems are ready and we have quite a few modules in our facility ready to be shipped, you can expect a heavy surge of module shipments In June.
If you got your modules, make sure to update to the latest Agent and flash the latest firmware as we keep smashing bugs and releasing new versions.
The modules are not helpful without a keyboard, so UHK 60 v2 customers without a UHK 60 v1 who also ordered modules will receive every item in one package, including their modules and UHKs.
Almost every part is available for UHK 60 v2 production except for keycaps and plastic parts. Our PBT keycap supplier confirmed that they'll start shipping keycaps in mid-June, as previously discussed, and the silk-printed side legends of the final PBT keycap sample look great.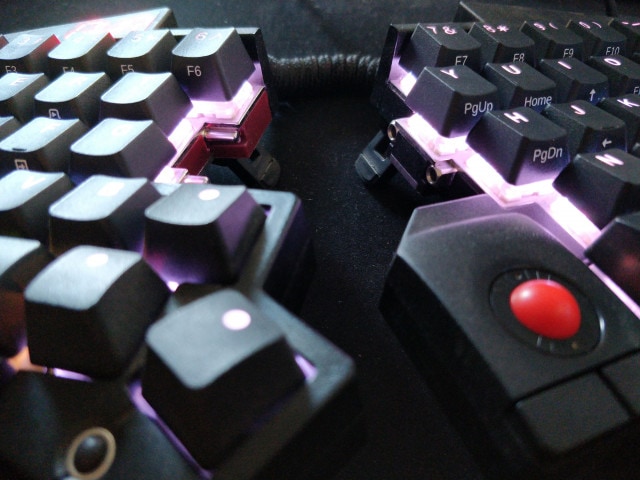 As for the plastic parts, tweaking the plastic module cases pushed UHK 60 v2 plastic part production further. As a result, we expect to launch the production of the much-anticipated UHK 60 v2 units in early July.
From that point forward, we'll continuously ship UHK 60 v2 pre-orders as fast as we can, possibly until the end of the year. I asked our plastic supplier to hurry up without compromising quality.
The best way forward is to plow through every obstacle we encounter, and I'm sure we'll end up with a keyboard like no other. We appreciate your patience on this journey, and we're looking forward to talking to you at the end of June.