Hi there, and welcome to our monthly status update!
We've been making quite a bit of progress with the modules, and have mechanically prototyped the key cluster, trackball, and trackpoint modules.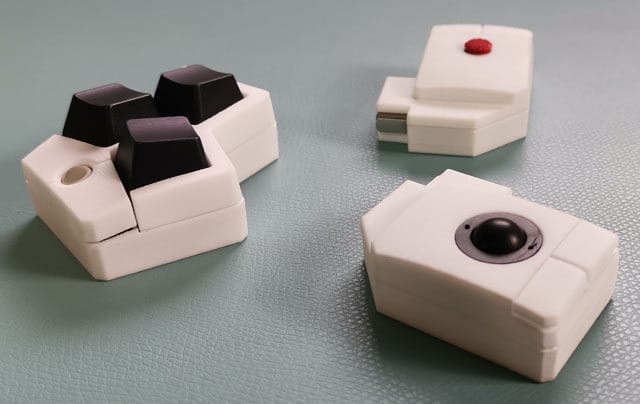 The overall mechanical design, the shape of the PCBs, and the way the PCBs are interconnected inside the modules are pretty much finalized at this point.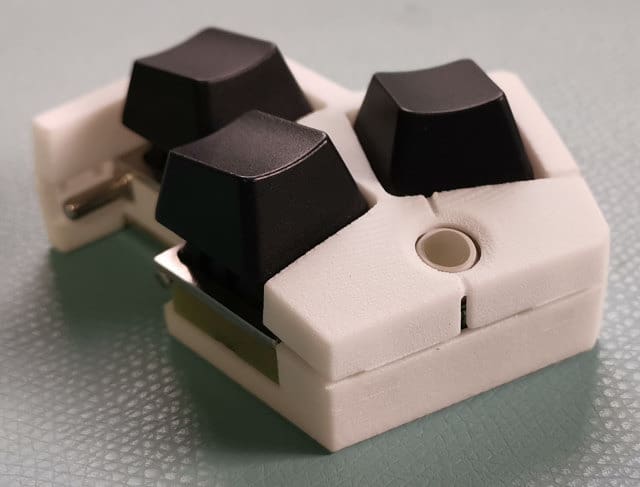 All of these prototypes are 3D-printed, and even though we use state-of-the-art SLS (selective laser sintering) 3D-printing technology, their quality, finish, and accuracy is a far cry compared to the final injection molded plastic parts. To give you a reference point, this is how the final key cluster module is expected to look.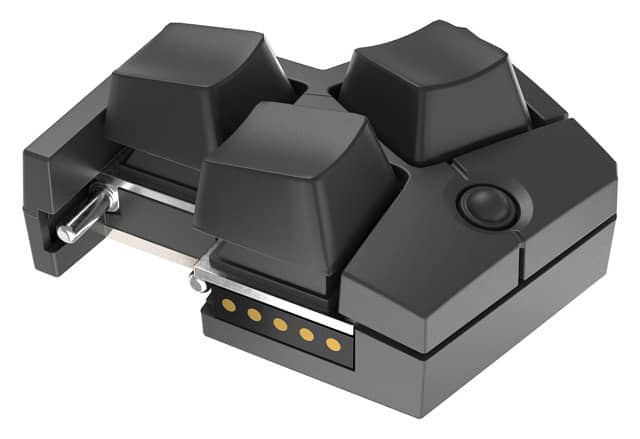 Right now, the key cluster prototype features a PCB without traces, only meant to be used for mechanical prototyping. But we've designed a functional PCB in the meantime, sent its design to the fab, and the manufactured PCB should arrive in a couple of days. This will allow us to make a fully-functional key cluster prototype.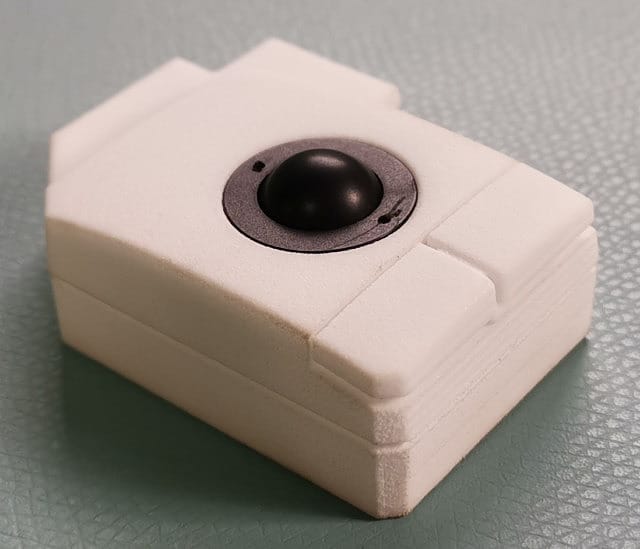 Similarly to the key cluster module prototype, the above trackball module is only a mechanical prototype, but the functional PCB has been designed in the meantime, was sent to the fab, and should be manufactured soon.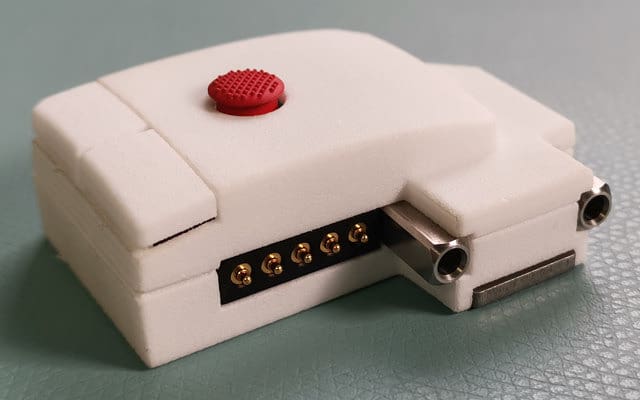 The design of the the trackpoint module PCB is in progress, and we'll submit it to the fab as soon as we can. Afterwards, the touchpad will follow.
Let's see some UHK pictures with the modules mounted.


We're super excited to see the modules coming to fruition after such a long time. I'll make demo videos as soon as we're ready with the functional module prototypes. We still don't have a solid ETA on them, but we'll be keeping you updated.
Your feedback
You guys keep sending your awesome tweets, and we're always eager to read and feature them! If you got your UHK and haven't tweeted yet, you're welcome to share!
Using it for a year, and still loving my UHK #GotMyUHK pic.twitter.com/ku8F9KSQsL

— Patrik (@kirtap_se) June 13, 2019
You guys, I love my @UltHackKeyboard so much. I dread leaving the office to do work now because I don't want to type on anything else. Ever.

— Matt Kern (@lightcap) June 25, 2019
I've had my UHK for almost 2 months now and I have nothing but praise for what you guys have accomplished. Congrats on making such a great product, looking forward to the modules next. @UltHackKeyboard #GotMyUHK pic.twitter.com/ccuCgoBNHz

— giuliano_b (@giuliano_b) June 25, 2019
@UltHackKeyboard Just #GotMyUHK – first impressions: wow. pure. class. Smaller than my Matias Ergo Pro and clearly of supreme quality. Well done team at UHK! You've made the best keyboard ever :)

— Joseph Falconer (@_josephfalconer) June 25, 2019
Best thing I got this year – this keyboard. I was worried about getting used to it and know I just can't live without it. Thanks @UltHackKeyboard. #GotMyUHK pic.twitter.com/qyTeFc8tUt

— away.ca☕️ (@_4waY) June 27, 2019
I #GotMyUHK from @UltHackKeyboard and it is superb, with fantastic workmanship. It is "sticky" and stable on the desk, and the wrist rest is like nice furniture. I am back to my normal fast speed typing, without wrist strain. pic.twitter.com/5CYJy0bAkf

— Rick Cogley (@RickCogley) June 21, 2019
We'll be keeping you updated on all things UHK, and are looking forward to talking to you on 2019-08-13.