This item is expected to ship at the end of 2021 March. Please subscribe to our monthly newsletter, so we can keep you updated. If you pre-order this item along with non-module items, we'll ship it separately from non-module items later, and we'll absorb its separate shipping fee. If you have pending module orders, our webshop will charge for shipping which we'll reimburse after shipping the modules.
An extra keycap set for your UHK.
These keycaps are best-in-class double shot PBT keycaps which offer unmatched shine-through performance, and the custom legends are easy to read even when they're not backlit. The surface of these keycaps never gets shiny with use, and their legends never fade. The keycaps' side legends are silk printed.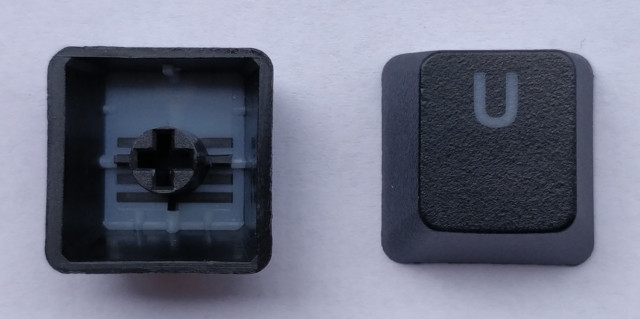 This item is compatible with both the UHK 60 v2 and the UHK 60 v1.