We don't plan to offer a carrying case, but this didn't stop our awesome customers from making / buying some amazing cases for their UHKs. Let's see some of these cases!
UHK case
If you have a UHK without a UHK palm rest, then look no further than @contracode's case, and make sure to check out his tweet for instructions.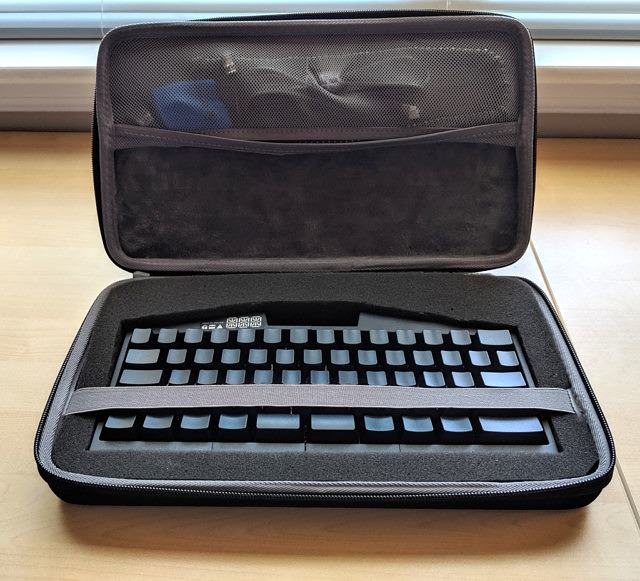 UHK + Palm Rest soft case
If you have a UHK with a palm rest, then Stephen Walsh's case is probably the best choice for you. See his tweet.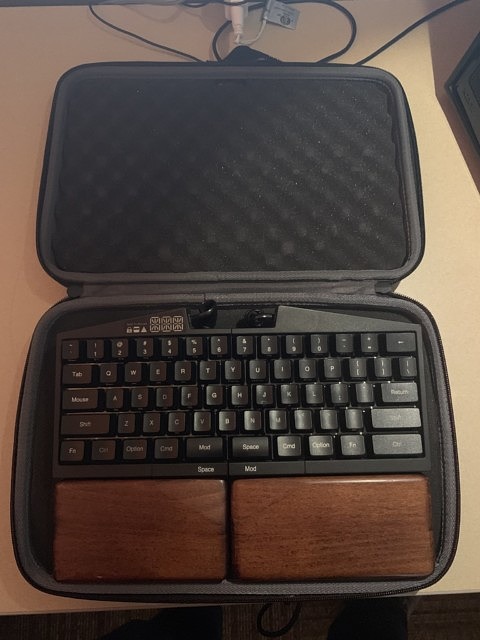 Since writing this article, @z0nelevel let us know that the UHK and the palm rest fits into many 13 inch notebook cases like this one: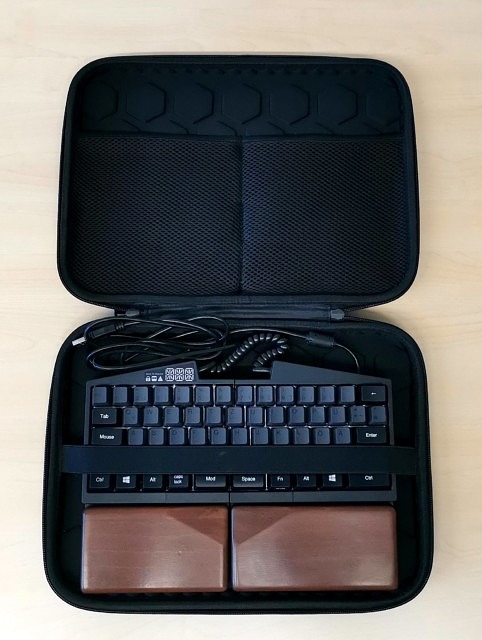 UHK + Palm Rest hard case
If you have a UHK with a palm rest and you're willing to spend more on a robust case, then Cole Chamberlain's case should be a great option which he made from a Pelican 1085 hard shell case. Check out the relevant Twitter conversation.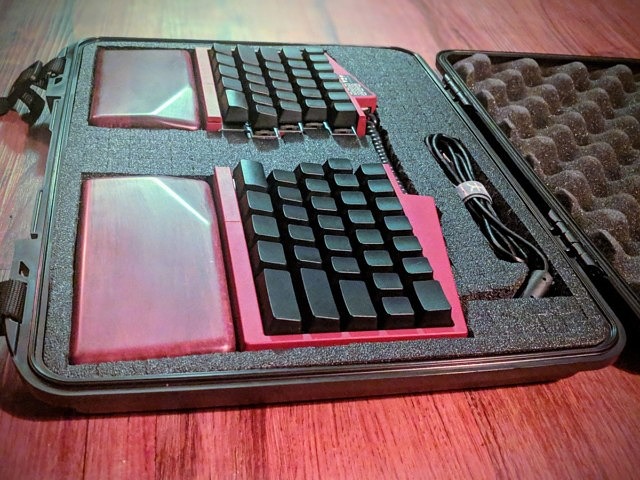 Further cases
We're never ceased to be amazed by the ingenuity of our customers. If you have further case ideas, feel free to post a comment about it!